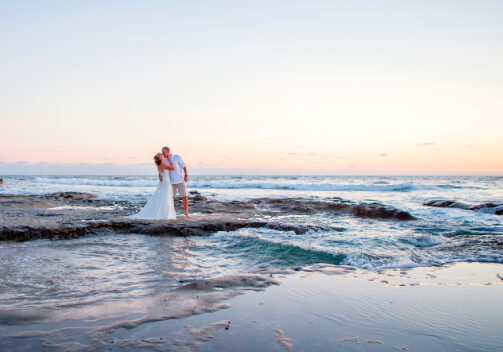 Confidential Marriages
Micro Weddings in San Diego, CA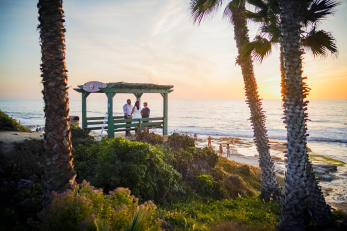 CA has one of the best kept secret laws in the entire U.S. since we're the only state that offers this type of Marriage License. A Confidential Marriage License is the convenient and discreet way to get married in CA. The alternative for couples that prefer to keep their personal lives private. No need to share your most private information in a Public Record. The San Diego County Recorder's Offices are only open Monday thru Friday. Closed on weekends and holidays. How do you get a Marriage License when you're unable to get to the County Recorder's Office? Just Married San Diego has teamed up with an Authorized Notary able to issue a Confidential Marriage License 7 days a week.
Confidential Marriage Licenses are not open to public inspection except under court order. Certified Marriage Certificates can be obtained by either spouse in person or by mail with a notarized application which is included with your Just Married San Diego ceremony.
Benefits of a Confidential Marriage License:
Fast
Convenient
Discreet
No Residency or Citizenship Requirements
Requirements for a Confidential Marriage License:
Must be over 18 years old
Must be living together as spouses (no time requirement)
Must have proper identification (Government Issued/picture/address) i.e. Driver's License / Passport
Must be "free to marry"
Definition of "free to marry" is that you cannot be legally married or legally have a Domestic Partnership with another individual filed. You must be legally divorced. If the divorce was finalized less than 90 days an original court document as proof is required before a marriage license can be issued. Copies of your Birth Certificates are recommended for completing your Confidential Marriage License application insuring you have correct information. Any errors on an application for a Confidential Marriage License will have to be amended in order to be corrected at your expense. Save yourself the extra money, time and frustration by having copies of your Birth Certificates when you complete your Confidential Marriage License application.
Just Married San Diego offers a Non-Denominational Minister / Wedding Officiant specializing in sunset weddings with a variety of ideal locations for the perfect wedding in San Diego. We reserve the right to refuse to do a Wedding Ceremony at any location which involves climbing, stepping over rocks, steep inclines or any other obstacle that could threaten the safety of the participants. Weddings must be on land. Sorry no ceremonies on water or in the air. Open 7 days a week including holidays. When the San Diego County Recorder's offices are closed…we're open. Call today to plan your romantic sunset wedding in San Diego. (619) 708-0897
$150 non-refundable deposit is required to reserve a date and time for your wedding.
Balance is due in cash prior to the wedding ceremony.
Application for Marriage License